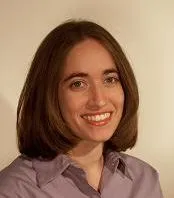 Dr. Whitney Hunt joined DrumHill Pediatrics in August 2008. She most appreciates building relationships with patients and their families, supporting them as they grow and change over the years. Dr. Hunt enjoys educating and empowering families, and sharing in the joys and challenges of raising children.
She completed her pediatric residency training at the University of Virginia Health System. Dr. Hunt graduated magna cum laude from Bryn Mawr with a degree in chemistry, and received her medical degree from the University Of Massachusetts School Of Medicine.
Dr. Hunt has been involved with several different volunteer activities, including literacy initiatives, prenatal clinics, and home visit programs. She has focused on general pediatrics throughout her training, and has special interests in developmental pediatrics, adoption and foster care.
A native of Sudbury, Dr. Hunt returned to Massachusetts with her husband Matthew, daughter and son. She enjoys traveling, gardening, photography, and skiing in her free time.
Dr. Hunt is board certified in pediatrics, as well as a member of the American Academy of Pediatrics.